Decoding the Wisdom of the Tarot
Nov 8-10, 2019
Sedona Healing Energy Center
50 Stutz Bearcat Dr, Sedona, AZ 86336
$378 Advance Registration Required

Join master tarot reader Carrie Konyha in learning to decode the wisdom of the tarot for yourself and others. 
The Tarot is an ancient system of esoteric knowledge that offers keys to higher consciousness through the exploration of universal symbolism as a language that speaks directly to the soul. Working with the tarot brings fresh perspectives, guidance and direction as unconscious motivations, hidden fears, secret desires, soul gifts, challenges and opportunities are revealed in the spirit of supporting spiritual awakening, higher awareness, spiritual wisdom and personal empowerment.  
The weekend immersion offers 10 hrs of in-depth examination of the symbolism in each card of the deck, insight on how the cards interrelate to each other and how to decode the keys of wisdom that the cards are by learning various methods for reading them as a tool in gaining deeper insight into self and as a support in your journey of personal growth. 
Friday 6p-8:00p | Sat 9-12, 2-5 | Sun 10-12
---
For those arriving from outside of Sedona, We have lots of Airbnb and local hotel options. the address of location where the course is held is 50 Stutz Bearcat Dr, Sedona, AZ 86336
---
Shamanic Breathwork Journey with Live Sound Healing
Mon Dec 23rd
7-9p
Aumbase Sedona 
$35 Advance | $40 door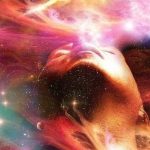 Harness the power of the Winter Solstice to journey deep into yourself and experience deep healing as you gain insights from the worlds of spirit, universal symbolism and archetypes as you embody your own inner Shaman with this Sacred Ceremony gently guided by Co-facilitators Carrie Konyha & Valerie Irons, accompanied by the LIVE healing vibrations of of Crystal & Tibetan singling bowls, chimes, gongs, drums and more.
Valerie "Sanjali" Irons is an artist, sound alchemist and kirtan wallah living in Sedona, AZ. As a sound healer, she is immersed in the world of sacred sound. She offers private sessions – "Soundwave Journeys" – using her Soundwave Bed™, as well as group sound healing journeys and Shamanic Breathwork sessions. She is dedicated to divine healing through the arts. Inspired by divine love, she is deeply grateful.
www.valerieirons.com
www.sanjali.net
Carrie Konyha is an extrasensory spiritual guide, teacher and integrative healing practitioner, who began her own journey of spiritual exploration as a young child and has been working as a professional psychic for 30 years. She is a certified yoga instructor and yoga alliance continuing education provider who specializes in teaching in the realms of meditation, mindfulness & spiritual practice
www.holisticpsychic.com